Is your washing machine on its last legs? Is your industrial dishwasher leaving your dishes dirty? Is your air conditioner barely chugging along? If your answer is yes, then you definitely need the help of an appliance repair service. Adam Appliances Repair is Dale City's answer to malfunctioning appliances. From residential washing machines to commercial refrigerators, we can offer you the repairs you need to get your home or business running smoothly again. Call or e-mail us today to learn more about our oven repair, dryer repair, and dishwasher repair service. No matter what brand you're dealing with, our team of expert appliance repair technicians can help you troubleshoot the problem and find the best way of dealing with it. Whether you simply need a few small parts to get your refrigerator back up and running again or you need a new central air unit, we're the appliance repairmen to call. 
Family-Owned Company
EPA-Certified
Licensed, Bonded, and Insured
Free Estimates and Emergency Services
Residential and Commercial Appliance Repairs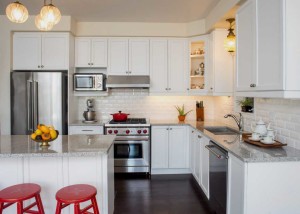 Located in Woodbridge, VA, Adam Appliances Repair is proud to offer appliance repair service to homeowners and business operators throughout the area. In addition to serving residents in Woodbridge, we also offer our oven repair, dishwasher repair, dryer repair services, and more to customers in Dale City, Manassas, Aquia Harbour, Reston, Alexandria, Fredericksburg, McLean, Great Falls, Oakton, and Washington, DC. We even provide air conditioning repair service. No matter what shape your home or commercial appliances are in, we're your best bet for getting precise repairs that will extend the life of your appliance. 
Quality repairs and fast turnaround times are two traits that we value a great deal at Adam Appliances Repair. That's why we're committed to offering all of our customers prompt service and 90-day warranties on labor and parts, something that most appliance repair contractors simply don't. As a family-owned company, we also understand how important it is for you to get the most from your appliances without having to pay high prices for repairs or upkeep. That's the very reason we offer fair pricing on all of our repair and installation services. Call or e-mail us to get more information or request a free estimate! Our family is here to serve yours.
For your safety and peace of mind, Adam Appliances Repair is fully licensed, bonded, and insured.