Services Offered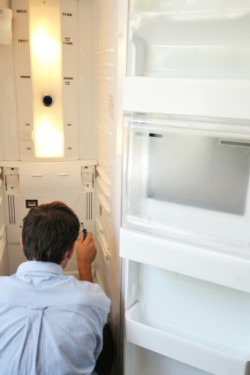 When one of your commercial or home appliances breaks down, it can quickly turn a peaceful environment into chaos. Without a working dryer or dishwasher, you may find it difficult to get through your normal routine. That's why it's important for you to get appliance repairs as soon as possible. That way, you'll be able to get back to your regular schedule and run an efficient household or business once again. Offering oven repair, refrigerator repair, air conditioning repair, and more, All City Appliance Repair, Inc. is your premier source for appliance repair in Dale City. Call or e-mail us today to learn more about our appliance repair services or to schedule a service call!
Established in 2005, All City Appliance Repair, Inc. is the appliance repair company you can count on for quick, precise repairs and affordable rates. No matter whether you need oven repair for your commercial model or refrigerator repair for your home appliance, we can offer you great service and great prices. We're the name that homeowners and business owners in the Dale City area turn to when they are in need of appliance repairs that will last. We're proud to offer 90-day parts and labor warranties, so you can rest assured that you'll get the high-quality repairs that you deserve. Whether you need air conditioner repair for your office building or you need dryer repair or dishwasher repair for your home, you can rely on us to help you get these appliances back into peak condition in no time. 
Garbage Disposal Repair
Your garbage disposal can make kitchen cleanup a cinch after a meal, but when it starts to malfunction, you may find yourself with more garbage than you can handle. When your disposal starts to act up, you should contact the garbage disposal repair team at All City Appliance Repair, Inc. We have been in the business since 2005, and that means we've handled a lot of garbage disposer repair issues before. You can trust our garbage disposal repair pros to provide you with safe and efficient repairs that will get your disposal back in working condition without causing it any further damage. Call us today to get a free estimate for garbage disposer repair.
Microwave Repair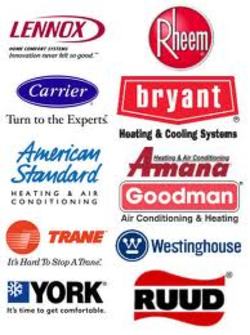 Microwaves can help make our lives a lot more convenient, as they shorten cooking times significantly. However, because these appliances are relied on so frequently, they can break down over time. If your microwave is exhibiting signs of disrepair, then you need to call the microwave repair pros at All City Appliance Repair, Inc. We can offer service for your over-the-range microwave or standalone unit. With our help, you can take full advantage of your microwave and make it easier to get dinner on the table faster. Let our microwave repair pros get your model fixed up today.
Ice Maker Repair
Having a working ice maker is a must if you want to make it through the hot summers in Virginia. If yours is broken, you need ice maker repair and you need it quick. If your ice maker starts to malfunction, the experts at All City Appliance Repair, Inc. have you covered. We're here to offer precise, efficient ice maker repair that will get your ice maker back to prime condition and help you serve cool drinks all summer. Call our icemaker repair team now!