Air Conditioner Repair and Install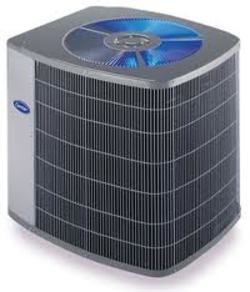 With summer just around the corner, you don't want to get stuck without a working air conditioner for any amount of time. If your AC is in need of repairs, you can count on the air conditioning contractors at All City Appliance Repair, Inc. to get it back up and running. With our help, you can ensure that your home or business stays cool and comfortable. We've been providing air conditioning service to Dale City-area residents since 2005, and our years of experience make us one of the best choices for air conditioner repair or installation in the region. Offering affordable pricing, top-notch workmanship, and fast turnaround times, we're the name that you can trust. Contact us today to ensure that your home or office building stays comfortable throughout the entire summer!
Air Conditioner Repair
From low coolant levels to damaged compressors, our team of air conditioning contractors has what it takes to get your AC working again in no time. Rather than putting off air conditioner repair and allowing the problem to get worse, it's much more advisable to call in the pros right away. Whether you need routine air conditioning repair service or emergency services, our air condition repair team will be out to help you as soon as possible. We can provide air conditioner repairs for both central air systems and wall units, and no problem is too big or small for us to handle. We understand how uncomfortable a home can be without a working air conditioner, and that's why we strive to provide some of the fastest turnaround times possible. Put your trust in us, and we'll help keep you cool.
Air Conditioner Installation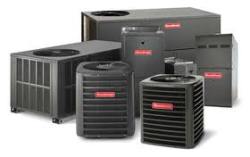 Central air conditioning can help keep your home or business cool and comfortable no matter what type of weather you're faced with this summer. All City Appliance Repair, Inc. is proud to offer high-quality air conditioning install services that will help you and your family beat the heat. Whether you need to install an air conditioner to replace an old unit or you are starting from scratch, our air conditioner install team will help you get the right new unit to keep your home at a cool temperature.
Some homeowners or business owners make the mistake of thinking that an air conditioning install is a piece of cake and can be completed without the help of a professional. Attempting an air conditioner install on your own is actually quite dangerous, and it's likely to be unsuccessful because AC units are so complex. Instead, call on the professionals at All City Appliance Repair, Inc. to help you install your air conditioner, and we'll get the job done right.

Our team is licensed, bonded, and insured, and we offer a 90-day labor and parts warranty, so you can trust that you'll be in good hands when you hire us. Call or e-mail us today to learn more about our air conditioning services!
Air Conditioner Repair
Air Conditioning Service
Air Conditioning Contractors