Commercial Appliance Repair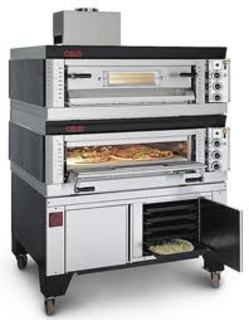 Whether your company relies on your appliances to keep the doors open or you're just tired of the break room fridge acting up, All City Appliance Repair, Inc. is here to provide you with commercial appliance repairs of all shapes and sizes. Our experts are available to service both residential and commercial-grade appliances for customers in and around Dale City, unlike appliance repair services that only work on household appliance models. That means regardless of the size or complexity of your appliances, we're ready to help. A malfunctioning appliance doesn't have to be a hassle for your customers or your staff: Call or e-mail All City Appliance Repair, Inc. to learn more about our commercial appliance services today!
Not all appliance repair companies have what it takes to provide commercial washer, oven, refrigerator, or other maintenance and repair services. That's because many commercial units are larger and more complicated than the standard household equivalent. But when you call All City Appliance Repair, Inc. you can rest assured that your appliances—and your business—are in good hands. We've been in the appliance repair business since 2005, and our knowledge could fill a refrigerator repair manual! We utilize our accumulated expertise to accurately, efficiently, and effectively provide commercial appliance repairs large and small, including service for:
Walk-in fridges
Commercial ice makers
Restaurant ovens 
Coin-operated washers and dryers
Industrial dishwashers
So when you want the job done right, you want our experts on your side for all types of commercial appliance service on both gas and electric models.
Remember, getting your commercial appliances fixed right the first time can save you serious time, money, and hassle. It's just not worth it to mess around with amateur commercial appliance repair services! All City Appliance Repair, Inc. has the experience you can put your trust in, the affordable prices you deserve, and the flawless major appliance repair workmanship you can rely on every time. And with our 90-day parts and labor warranty, you can be confident that our team is taking the best possible care of you and your business's appliances. Call us today to get a free estimate or to request a service call!
Emergency Appliance Repair Services
Because All City Appliance Repair, Inc. understands that your appliances are often integral to keeping your business running, we also offer emergency services for commercial appliance repair. Our professionals are available 24 hours a day, so if you suddenly need refrigerator repair to keep your restaurant's food stock from spoiling or washer repair to keep your laundromat running at full capacity, we're here to help day or night. You don't have to let a broken appliance adversely affect your business: Pick up the phone and call our team for expert commercial appliance repair right now.
commercial appliance repairs
restaurant appliance repair
commercial appliance service